The Interplay Between Nutrition and Oral Wellness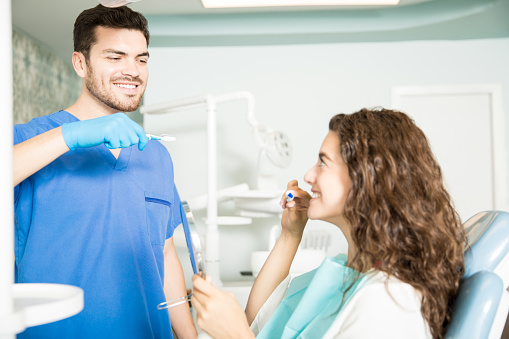 The bond between the food we consume, and our overall well-being is well-established, yet nutrition's specific impact on our dental health is often less recognized. This intriguing interplay between our diet and the wellness of our teeth forms a key element of holistic health.


The Building Blocks of Healthy Teeth

At the heart of preserving excellent dental health lies the principle of a balanced diet. Integrating our meals with various nutrients, including vitamins, minerals, and proteins, equates to providing our teeth and gums with the necessary defenses to prevent potential harm. For example, calcium, available in dairy, fortified plant-based milk, and leafy greens, is a robust foundation for healthy teeth.

Additionally, phosphorus-rich foods like nuts, legumes, and whole grains aid in maintaining the integrity of our teeth' enamel, which is our primary protection against decay. Similarly, Vitamin C, widely available in fruits like oranges and strawberries, strengthens our gums, assisting in warding off gum diseases.


Key Players in Oral Health

The importance of oral health extends beyond what we eat to how and when we eat. Enjoying foods high in sugar or acid - think candies or citrus fruits - as part of a meal rather than as separate snacks can reduce their potential harm. Other foods in the meal can offset the acid and sugar, and chewing stimulates saliva production, nature's mouthwash, helping cleanse the mouth and neutralize acidity.


The Positive Approach to Dental Health Through Nutrition

Good nutrition isn't solely about avoidance – it's not about just reducing sugary treats or acid-rich drinks. It's a positive, proactive approach involving a variety of nutrient-rich foods that bolster overall health, including our teeth and gums.


Conclusion

In conclusion, the relationship between nutrition and dental health is delicate and essential. Ensuring a nutrient-rich diet and fostering eating habits supporting oral health are vital steps in maintaining our priceless smiles. Every bite we take is a step towards fulfilling our hunger and can also be a stride toward superior dental health.