Meet Michael J. Kowalczyk, DDS

Chicago, IL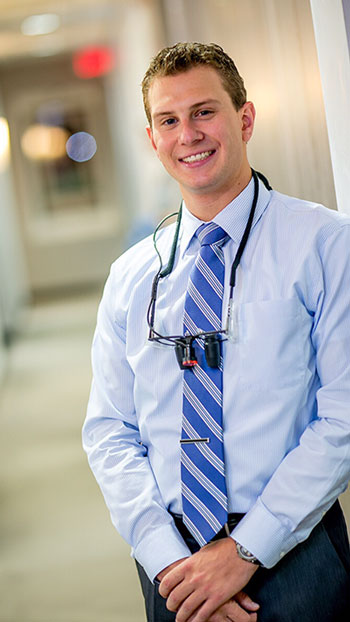 Dr. Kowalczyk

Dr. Kowalczyk graduated from the Virginia Commonwealth University School of Dentistry where he served as Class President for two years, and was the recipient of the American College of Dentists Outstanding Student Leader Award.

He obtained additional training at the University of Florida, where he was awarded a certificate for Advanced Education in General Dentistry and earned fellowship from the International Congress of Oral Implantologists (ICOI).

Dr. Kowalczyk grew up in River Forest, IL, and was a 3-sport varsity athlete at Oak Park and River Forest High School. In college, he was recognized as an Academic All American by the Men's Collegiate Lacrosse Association.

"I look forward to serving every patient beyond what he or she would expect and to developing lasting relationships built on trust and great patient care. My hope is to help every patient make the right decisions while addressing their needs."