Tongue Tied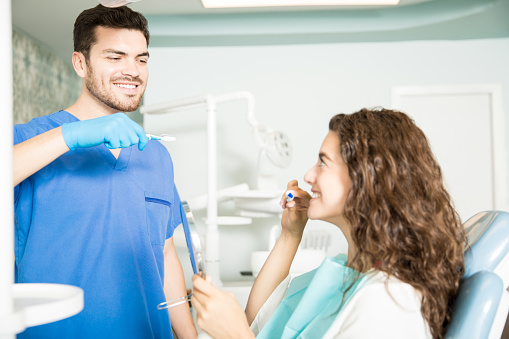 The tongue is an often-maligned part of the oral cavity. It doesn't have the same bang as the white shiny teeth that make up our smile and it doesn't offer anything to our overall look. It's honestly just like a dead caterpillar lolling around in our mouth. However, it is anything but that.

It does offer us several important things. We just take the tongue for granted. We don't really think about it much at all. It is key to speaking clearly and enunciating our words. Without it, we would just be grunting like cave people. Speech is one of the biggest differences between us and the rest of the animal kingdom.

It also lets us taste our food, which, to be honest, would kind of stink if we couldn't. Think about your favorite meal and then try to imagine never being able to taste it again. A little depressing, right? There are tiny taste buds just waiting to send signals to the brain to tell us if what we are eating is sweet, sour, or salty.

While the tongue does offer those important things, it is also problematic at times. Did you know the tongue can be a cause of bad breath? That's right. While those taste buds let us know just how delicious our dessert is, they also allow bacteria to cling to them. This is the main cause of bad breath. So, what can we do about it?


Brush your tongue.

Most people brush their teeth but they forget about the tongue. Stick out your tongue and look in the mirror and I bet you'll see some icky stuff coating it. Just take your toothbrush and run it back and forth over the surface. It will remove the coating and help cut down on the dragon breath.


In Conclusion

Give the tongue some credit. It helps us communicate and tastes our food. But also know when our dates turn away from us, it might be doing us a disservice. Brush your tongue so the next date goes better sans dragon breath.