Special Needs Patients' and Dental Sedation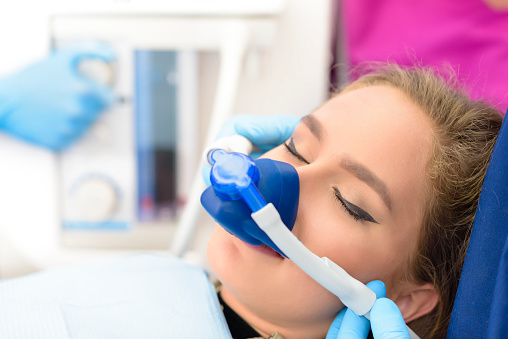 It may not always seem practical to visit the dentist if you look after a loved one who has a disability. If you have a disability, you might also experience this. A person with a handicap may find it difficult to remain still during a dental consultation, follow instructions, or get over any concerns or anxieties they may be experiencing. With the use of dental sedation, people with special needs can receive the necessary dental care in a way that is secure for both the patient and the dental team.


What is Oral Sedation?

Oral sedation entails ingesting a sedative that has been prescribed. There are various sedatives on the market, each with a unique set of effects. A patient may find one variety to be calming while another may put them to sleep. Patients with disabilities who find it difficult to follow instructions or to remain motionless are ideal candidates for oral sedatives. The dentist can safely open the patient's mouth with the use of oral sedation. The majority of oral sedatives impair memory, so the patient will not remember going to the dentist or the operation. Our dentist will first obtain a complete medical history to ascertain which drug is safest or whether an alternative needs to be identified before prescribing an oral sedative. Due to pre-existing medical conditions or medications that have been given, certain patients are not suitable candidates for oral sedation.


Significance of General Anesthesia

Even though it is not frequently utilized, general anesthesia may be made available to people with special needs. It entails more risk than alternative choices. A patient is rendered unconscious by a general anesthetic. This kind of sedation is typically utilized when a patient is incapacitated and needs extensive dental work, and cannot take other types of sedation or both. For more information call us today.