Dental Health When Nursing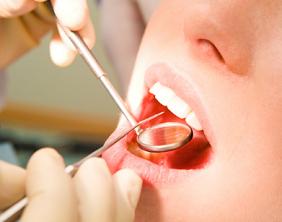 Breastfeeding is important to your baby because apart from feeding, it helps them to fight diseases and also strengthens the bond between you and your baby. However, nursing affects your oral health and that of your baby. It is therefore important to know what to do to avoid negative effects.


Oral Health Benefits to The Baby

Breast milk has components that prevent bacterial growth. Bacteria has a lower ability to break down the type of sugar found in breast milk compared to that in formula.

Protection against baby bottle tooth decay is important. When breastfeeding, saliva is able to reach all teeth as compared to bottle feeding. The bottle nipple prevents saliva from reaching the front teeth. This exposes them to bacteria which feeds on food particles producing an acid that corrodes the enamel.

Proper development of bite structures, which breastfeeding your baby helps to reduce teeth misalignment issues. The sucking process to draw milk involves muscle activity which helps in jaw development with enough space for teeth.

Lactating provides nutrients required for healthy bones and teeth. Proteins found in breast milk help to build strong jaw muscles while fatty acids prevent inflammation.


Oral Health Risk When Nursing

Nursing can be overwhelming and you might forget to take care of your oral health. Failure to brush your teeth at least two times a day and floss daily can lead to tooth decay and gingivitis.

Calcium deficiency is common in lactating mothers. This causes weak bones and teeth and can lead to bone loss. You should take enough calcium in your diet to avoid this
Do not forget to take care of your oral health when nursing by following good oral hygiene and visiting the dentist regularly for checkup. For more information, contact us or schedule an appointment.