Dental Sealants Prevent Cavities in Children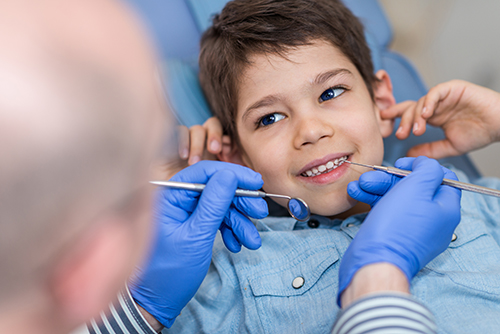 Due to the delicate properties of children's baby teeth, maximum protection and care are vital to ensure dental complications such as dental caries and tooth decay are kept at bay. Furthermore, kids' habits of eating and drinking sugary and acidic foods and beverages increase their chances of developing dental challenges. For instance, the presence of a sweet tooth means they are likely to go for sweet food and desserts such as candy and cakes. These foods increase the chances of having dental carries as bacteria feed on them, realizing acidic contents which eat away the enamel exposing the inner tissues, dentin, and the pulp. There are excellent treatment procedures for children with tooth decay complications, such as dental sealants.


What are Dental Sealants

Dental sealants entail our dentists' products to fill up cavities formed on your child's tooth. They hinder the chances of decay progression to the inner and delicate parts of your child's tooth, saving them from further dental interventions such as extractions or tooth loss. Saving your child's tooth from extraction.


Why Is It Important to Treat Cavities

It's crucial to correct your child's dental problems at their tender stages to promote optimal dental health. Sealants are an effective and efficient solution that comes in handy when your child has tooth decay or cavities, preventing the worst-case scenario of losing their teeth.


Visit Our Clinic for Effective Oral Care

We have dedicated, passionate dentists at our clinics that will offer tailored and personalized sealant treatment and prevent the development of extreme dental complications for your child. Call us today and book a consultation with our dental specialists for more information on dental sealant procedures. You can visit our offices to have your child receive quality, safe and efficient dental sealants today.