Need To Know Facts About the All-on-4® Procedure?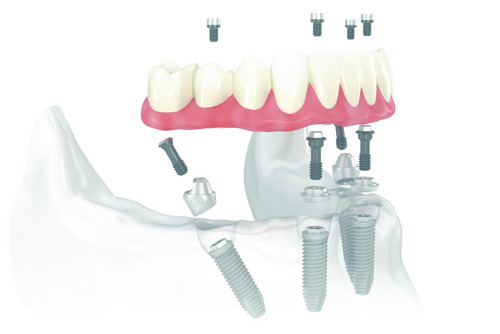 Tooth decay and gum disease are serious oral health issues that can bring about significant tooth loss. If you want to replace missing teeth, All-on-4 is a procedure that can offer you a permanent solution. It is a treatment that uses four implants to replace an entire arch of teeth hence the name. However, before undergoing the surgery, you should know the following about the treatment:


All-on-4 vs. Other Treatments

There is no limit to how many dental implants a patient can get. However, if you are missing most of your teeth, the process of dental implants is too much for most. Compared to dental implants, All-on-4 is a less cumbersome procedure as a dentist can replace four teeth at a time.

Dental bridges can only replace two adjacent teeth at a time. Moreover, it relies on other teeth to keep the replacements in place. All-on-4 treatment is simply more efficient.

Dentures are typically the solution for extensive tooth loss. However, they have many disadvantages like discomfort, which All-on-4 does not have.


Benefits of All-on-4 Treatment

All-on-4 has various benefits, including a quick treatment process. It is short because four teeth can be replaced at a time. Four implants can replace sixteen teeth, and dentists can do two implants simultaneously.

The implants also help preserve the jawbone. All-on-4 hence prevents the sagging of the face, which happens when a jawbone hangs over time.

If there is little jawbone to work with, bone grafting is possible with All-on-4 treatment. Moreover, it is a permanent solution and is designed to function like natural teeth.


Complications

There are possible complications to the treatment, primarily that the jawbone may be insufficient leading to implant failure. The prosthetic may feel bulky, leading to speech issues.

Call our prosthodontist to find out more information on All-on-4 treatment and when you need it.