How to Prevent An Open Bite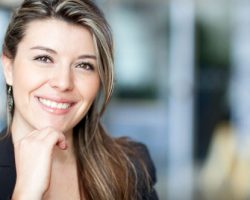 An open bite occurs when the lower and upper teeth do not meet when one closes the mouth. In most cases, it results from jaw bone issues or teeth position. Some habits, such as tongue thrusting, can also cause an open bite. If left untreated, this malocclusion can cause difficulty chewing, speech impediments, and increased wear on the back teeth. The best way to deal with an open bite is by preventing it from happening. Learn two ways to avoid an open bite.


Stop Tongue Thrusting

Tongue thrusting is a leading cause of open bite. It occurs when you push your tongue forward when swallowing. The tongue helps in swallowing. Thus, pushing it forward too much can put pressure on the teeth, causing them and the dental arch to move out of alignment.

In addition, constant placement of the tongue between the upper and lower teeth can cause misalignment. The good thing is that you can prevent this malocclusion by stopping tongue thrusting. This may involve myofunctional therapy designed to correct issues of the tongue. A professional may introduce repetitive behaviors to help you stop the bad habit (tongue thrusting).


Stop Thumb Sucking

Kids have a habit of sucking their thumbs, especially when they need comfort or feel insecure. However, some people continue with this behavior into their adulthood. Unfortunately, thumb-sucking can cause an open bite. When you constantly put your thumb into your mouth, you strain the teeth, making them move out of alignment.

Luckily, it is easier to stop thumb-sucking during childhood. This may involve identifying triggers. What causes the child to suck their thumbs? If stress is the primary cause of thumb-sucking for your child, you can try to comfort them with a hug. Another way to help your baby stop sucking their thumbs is by praising them and providing rewards when they stop the habit. Are you considering a straight smile and healthy teeth? Contact us for more information about how to prevent an open bite and other malocclusions.