Dangers of Living with a Broken Tooth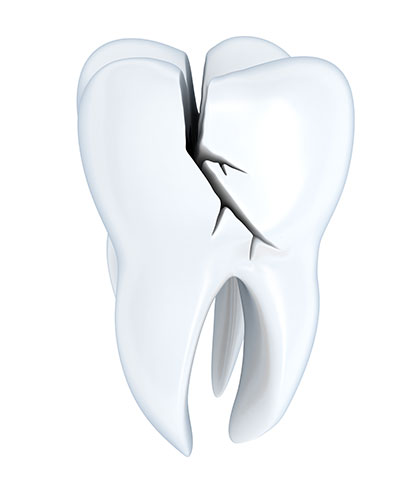 Teeth breakage can occur due to various reasons such as trauma, teeth grinding, poor oral hygiene, or biting hard foods. While minor breaks might not seem like a big deal, they can cause long-term oral issues. For instance, the sharp fractures left after tooth breakage can damage the tongue or cheeks. In addition, the damage can wear down the tooth enamel, exposing the delicate parts of the tooth. This causes pain and sensitivity, which can affect the quality of your life. Read on and learn more dangers of living with a broken tooth.


Oral Infections

A broken tooth is a dental emergency. If left unattended, food can get stuck, leading to bacteria buildup. This increases the risk of cavities and infections. If ignored, the infections can spread to the surrounding teeth, gums, and other body parts. In this case, seeking immediate care for a broken tooth should be a priority. Treatment options may involve veneers or dental crowns to protect the damaged tooth. However, infections could lead to extensive treatments such as root canals or tooth extraction.


Tooth Loss

As you are aware, living with a broken tooth increases the risk of infection. When the infection reaches the gums, it can damage the supporting tissues. This makes jawbone and gum tissues deteriorate, leaving no support for the tooth. Over time, the tooth becomes loose, increasing the risk of falling off.


Costly Dental Treatments

Both minor and large cracks can result in infections. In such situations, a dentist may recommend invasive treatments such as a root canal to save the tooth. In addition, when the bone tissues deteriorate due to oral infection, a professional may suggest a bone graft. A good way to avoid more invasive dental procedures is by seeking professional dental care early. Contact us today, and our professional will explain various treatment procedures for a broken tooth.