The Benefits Of Dental Veneers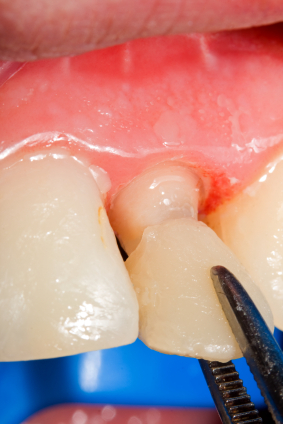 Dental veneers are thin, customized shells that dentists attach to the front of your teeth to enhance their aesthetics. Porcelain or composite resin is the material used to make veneers. They help to cover up a range of dental imperfections and uneven teeth. Below are some of the benefits of dental veneer:


Improved Appearance

Dental veneers help in improving the appearance of your teeth. You can ask for customized ones to match your natural teeth' color, shape, and size. Hence creating a more uniform and aesthetically pleasing smile. Additionally, veneers can assist in hiding a variety of flaws, such as stains, discoloration chipping, and cracks, giving you a whiter, more vibrant smile.


Durable And Long-Lasting

Dental veneers are durable and long-lasting, lasting up to 10-15 years. They use premium, stain- and chip-resistant materials like porcelain or composite resin. Veneers can also help strengthen your teeth, providing additional protection against wear and tear.


Minimally Invasive

Unlike other dental procedures, dental veneers are minimally invasive. Getting veneers involves removing only a tiny amount of enamel from the surface of your teeth. This means you can achieve a natural-looking smile without undergoing extensive dental work or experiencing significant discomfort.


Versatile

Dental veneers are versatile cosmetic dental treatments that can address various dental concerns. Whether you are looking to cover up stains, close gaps between teeth, or improve the shape and size of your teeth, you can get veneers for that. It is not a must that you have braces for your teeth to be aligned.


Easy Maintenance

Maintaining dental veneers is straightforward. Brush and floss your teeth as you normally would. Also, visit the dentist for regular checkups and cleanings. While veneers resist staining and chipping, you must avoid habits that can damage your teeth, such as biting your nails or opening packages. Contact our dentist and ask more about the benefits of dental veneers.