Do You Sleep With Invisalign?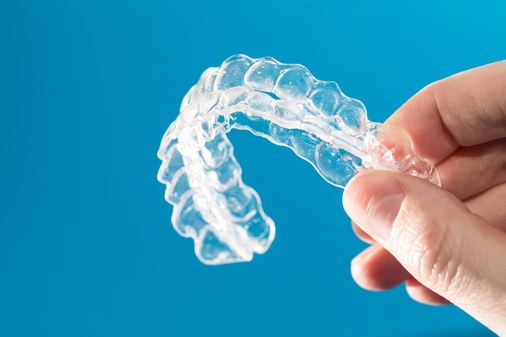 Invisalign therapy is a method that uses clear, plastic, and removable trays to straighten the teeth. Being removable, the time you stay with them outside the mouth should be observed closely, as it can affect the outcome. You should wear them for 20 to 22 hours a day. This shows you only have only two hours of staying free from them. As such, you will have to wear them during sleep. No need to worry if you think sleeping with them is a problem. It is okay and recommendable to wear them at night when sleeping.


Why it is Important to Wear Them When Sleeping

When removed from the mouth for more than the recommended time of 2 hours, the teeth tend to go back to their previous locations. This will delay the treatment process because when you return them to your mouth, you start all over again to reposition the teeth. If you sleep overnight without them, you will experience some discomfort when putting them on again in the morning. This is because the teeth have gone back to their former positions.


Reasons They Are Removed

Invisalign should be removed for important reasons only and for a short while. The most obvious reasons are eating and cleaning. Remove them before eating or taking hot drinks. After this, clean them, brush, and floss your teeth, before putting them back on. In cases of too much discomfort, you can remove them or also change to another set. Remember, the longer they are out of your mouth, the more the overall recovery period will take time.

You need to understand Invisalign as your choice of treatment by talking to the right experts or orthodontists. In our offices, the staff is qualified enough to attend to your dental needs, so contact us for more queries.