Can Poor Oral Care Lead To Tooth Loss?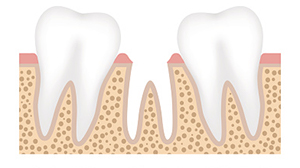 Tooth loss is a risk factor for poor oral hygiene. When you neglect daily teeth cleaning, your mouth becomes vulnerable to plaque build-up. This sticky film contains toxins and bacteria, which can cause tooth decay and gum disease. Unfortunately, these conditions may not present visible signs in the early stages. Therefore, they can progress silently, and infections may occur.

If not noticed early, the infection can reach the roots causing the tooth to loosen and fall out. In other words, poor oral care can cause tooth loss. Do you want to preserve your teeth while improving your oral health? Of course, no one would like to lose their teeth. Learn 3 ways to prevent tooth loss:


Eat a Mouth-Friendly Diet

A mouth-friendly diet is the first defense against tooth decay and gum disease. If you consume acidic items, they will likely wear away your tooth enamel. Besides, sugary and starchy items increase the number of bacteria in the mouth, which contributes to oral conditions.

By limiting your intake of these items, you will prevent issues that can cause tooth loss. Instead, it would help if you increase your intake of foods rich in calcium and phosphorus. This strengthens the gums and teeth, lowering the risk of oral issues.


Clean Teeth Regular

Some people brush their teeth to keep their mouths clean and prevent bad breath. Do you know that teeth brushing can help to preserve your teeth? In this case, you should clean your teeth with good oral health in mind. This may involve using fluoride toothpaste to strengthen your teeth. Be sure to floss to clean the spaces between the teeth.


Visit a Dentist

As you know, gum disease and decay are the leading causes of tooth loss. If caught early, these conditions are reversible and may not harm your oral health. A good way to achieve this is by visiting a dentist regularly.

During dental exams, a professional may spot oral issues and create a personalized treatment before the condition causes damage. Visit us and learn more about preventative dental care.