How to Identify Receding Gums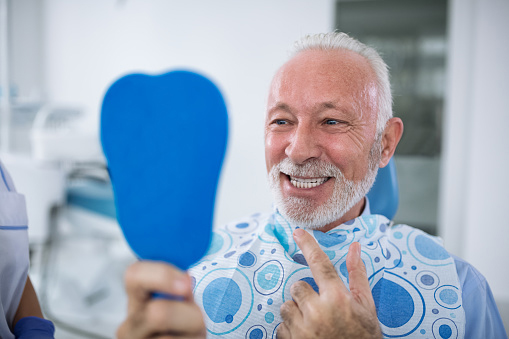 Gum recession is a severe oral condition that occurs when the gum surrounding the teeth pulls back. When this happens, spaces between the teeth and gums appear, allowing bacteria to build up and cause infections. Since this condition progresses slowly, many patients are unaware that their gums are pulling back. If left untreated, severe gum and bone damage can happen, and teeth may eventually fall out. For this reason, it is good to stop gum recession early, and you can achieve this by learning the symptoms. Here are 3 signs that your gums are receding.


Teeth Sensitivity

Gum tissues play a vital role in covering the tooth's roots. However, when the tissues shrink away from the teeth, the roots remain exposed. The roots lead to the nerves at the tooth's center. When a cold substance or pressure reaches the roots, it triggers the nerves, causing tooth sensitivity and pain.


Long Teeth

Some people believe that teeth appearing longer than usual is part of aging. However, it may be a sign of gum disease. When gum tissues recede, they expose more of your teeth, including the roots. This does not only create a cosmetic concern but can also cause oral issues. When gum recession occurs, it creates gaps between the teeth and gums, and if left untreated, the pockets can deepen. The problem with this condition is that it is difficult to clean the pockets, which can become a perfect home for bacteria. Without treatment, the bacteria can cause infection, and the tooth may fall out.


Loose Tooth

Teeth are firm. What holds them in place are the gums and bones. Therefore, when the gums pull away, there will be insufficient support, and the tooth may become loose. A loose tooth indicates advanced gum disease, and you may need professional care to prevent the issue from worsening. Is gum recession affecting your oral health? Contact us, and our professional will determine the best treatment options for you.