Your Mouth Benefits from You Lowering Your Cholesterol, Too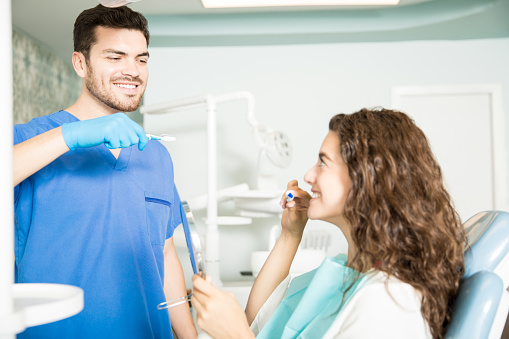 High cholesterol is known for increasing your risk of heart disease and risk of a heart attack. This is why patients are asked to take diligent action against their high cholesterol via increased exercise and changes to their diet and lifestyle choices. However, what is not as well known is that high cholesterol also has an impact on a person's oral health, and can affect it negatively. Some of these impacts are direct and some are indirect. Seeking support for high cholesterol and following treatment accordingly should also improve your oral health.


How High Cholesterol Impacts Your Oral Health

The complication associated with cholesterol is when it clings to the artery walls and restricts blood flow. The obvious implication of this is a heart attack, but it can also lead to issues with the gums. With less blood flow, the gums are less healthy as they are not getting the oxygen they require. This makes them more susceptible to gum disease, as they cannot fight it off as well. Gum disease begins as gingivitis but can develop into periodontitis, which has severe symptoms including bone loss, loose teeth and gum recession.

The indirect implications of high cholesterol are the causes of the complication, i.e. the lifestyle choices and diet. High cholesterol is caused by smoking, eating food high in fat and low in fiber, all of which is bad for the oral cavity as well. Smoking can weaken and damage the enamel of the teeth, fatty foods can promote the growth of unhealthy bacteria in the oral cavity and fiber is needed to help to clean the teeth.

With the indirect impact of cholesterol combined with the weakened gums, it is easier for a high cholesterol individual to develop oral complications compared to a healthy individual. For help with your oral hygiene, contact our office.