Open Mouth Breathing Can Damage Your Dental Health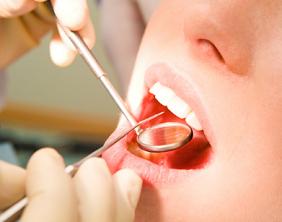 Mouth breathing can occur infrequently, when an individual is suffering from a cold or flu, or on a daily basis, if the intake of air through the nose is not sufficient. While the difference between breathing through your nose and mouth may seem trivial, there are some major distinctions that can affect your health, notably, your dental health. Mouth breathing leads to dry mouth, which has damaging effects on the normal processes of your oral cavity.


Why is Mouth Breathing Bad for the Mouth?

Mouth breathing causes dry mouth, which is when the saliva becomes dried up and therefore cannot perform its normal role in the oral cavity. Saliva is there to protect our teeth and gum, by neutralizing harmful acids and preventing bacteria from doing damage. If the saliva is dried up, it can no longer act as this protective barrier, which allows harmful bacteria to grow in the mouth. This escalation of growth can lead to an increase in plaque and an increased risk of tooth decay and gum disease. This will also increase the amount of bacteria in other parts of the mouth, like the tongue and roof of the mouth, as these surfaces dry up as well. Bad breath is associated with mouth breathing because of dry mouth, as the collection of debris and dryness can create a bad odor.


How to Tackle Mouth Breathing

You can book an appointment with one of our oral professionals and we can investigate why you may find it difficult to breathe through your nose. This could be due to allergies or an environmental factor. To combat dry mouth, drink water regularly to moisten the oral cavity. Chewing gum can encourage more saliva to enter the mouth. To find out more about dry mouth and how to combat it, book an appointment with us now.