How to Deal with a Knocked-Out Tooth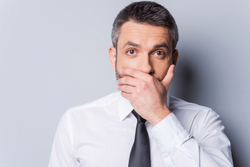 A knocked-out tooth is not uncommon. It could happen due to an accident or while playing a certain sports and it can happen to children and adults alike. However, saving that tooth is another story. It requires quick thinking and even quicker action. If you've knocked out your tooth, here's what you need to do.


Put the Tooth Back in the Socket

Don't just leave the tooth on the ground or wherever it has fallen before rushing to the dentist. If possible, try to put the tooth back in the socket right away. See where it has fallen and once you find it, insert it back into its position as far as you can. You can use your fingers to push it in or simply bite down on it to push it into place.

If the tooth has gotten dirty, gently rinse it before putting it in your mouth. Don't use any soap or toothpaste on and don't scrub it. Most importantly, make sure you handle the tooth the right way. Hold it by the crown or the place which chews and never touch the roots area.


Store the Tooth Properly

If for any reason you can't cannot put the tooth back in its place, store it in some milk before going to your dentist. It is super very important that the tooth remains moist and the best thing for that is milk. Don't put it in tap water and definitely don't wrap it in a tissue paper.


Get to the Dentist as Soon as Possible

When it comes to knocked out tooths teeth, time is of the essence. The quicker you get to your dentist, the higher the chances are of saving your tooth.
If you're able to reach your dentist within five minutes to half an hour of your tooth getting knocked out, there are high chances that you'll be able to save your tooth. Within an hour, your chances are still good. However, after an hour, your chances decrease significantly.