Why Do We Need to Make Sure Your Bite Lines Up?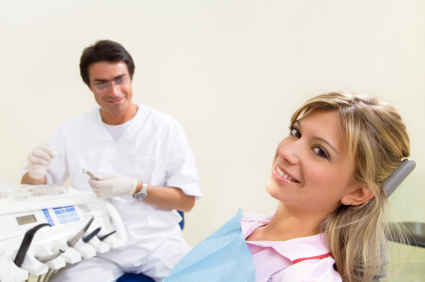 A malocclusion occurs when a patient's upper and lower teeth are not aligned correctly when biting or chewing. To an untrained individual, a malocclusion may appear as only a cosmetic problem. However, failing to diagnose and treat a malocclusion can have severe consequences for the patient's oral health.


Damage Caused by Malocclusions

The most common problem associated with malocclusions is excessive wear on teeth, which can lead to grinding, cavities, tooth sensitivity, and loss of enamel. Malocclusions can also trigger headaches and pain in the patient's jaw, neck, and back. Malocclusions can also cause sore gums, which can become a catalyst for gingivitis and periodontitis if left untreated. Malocclusions that cause teeth to be crowded can lead to tooth decay, inflammation, and stained teeth. And moderate-to-severe malocclusions can hinder the patient's speech.


Remedying Malocclusions

Our office has a variety of ways to correct malocclusions; there is no single cure due to patients' unique oral health, allergies, and preferences, but we have a high success rate when it comes to fixing bite problems. Removable aligners or retainers can fix minor bite issues. Conventional braces and lingual braces are time-tested devices that can correct many types of bite disorders. Crowns and veneers can resolve bite issues due to oddly-shaped or damaged teeth. When the cause of the malocclusion is an orthodontic device, our team can perform adjustments and modifications to restore the patient's bite. Severe malocclusions may require oral surgery to adequately resolve the bite problem.

If you find yourself with any signs of bite problems, contact our office immediately. Our team of professionals can identify, diagnose, and treat your malocclusions. Leaving a misaligned bite untreated will only compound the damage and complications to your oral health, so contact our office at your earliest convenience for a diagnostic exam.