Perks of Getting Composite Fillings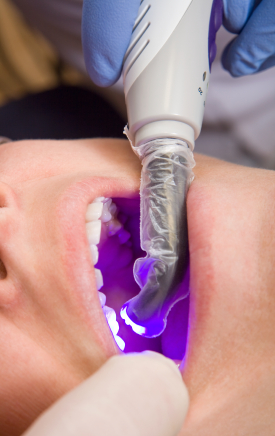 If you accidentally chip or crack your tooth, you should restore it to maintain your smile. To restore your tooth, we will use fillings. While there are many types of fillings, a composite filling is the best fit if you want to maintain a natural smile. This is because they easily blend in with your natural smile, are easy to place and maintain.


Gives You a Perfect Natural Smile

If you have a crack, especially on your front teeth, getting fillings to keep your smile natural is ideal. Composite fillings do this by blending well with your natural teeth. Usually, we will tint the filling to match the color of your natural teeth. Besides fitting well, these fillings are also kind to your oral soft tissues.


Easy to Place

Unlike other types of fillings, composite fillings are easy to place. This is because they require a smaller part of your tooth removed. After preparing your filling, we will apply the mixture to your tooth in layers. After each layer, we will use special curing light for hardening. We will then smoothen and polish your filling to prevent premature wear and staining. Upon placement, composite fillings establish a strong bond with your teeth and restore their strength.


Easy to Maintain

Composite fillings are easy to care for through regular brushing and flossing and during routine dental cleanings. Keeping your fillings clean prevents staining and plaque accumulation. With proper care, these fillings will serve you longer. However, if your filling damages due to chewing hard foods or in case of an accident, we can easily repair them at our office, unlike other types of fillings. Finally, if you are considering a filling, you can schedule an appointment with us to discuss what works for you depending on your teeth damage. For more information on composite fillings, contact our office today.