What is Phantom Tooth Pain?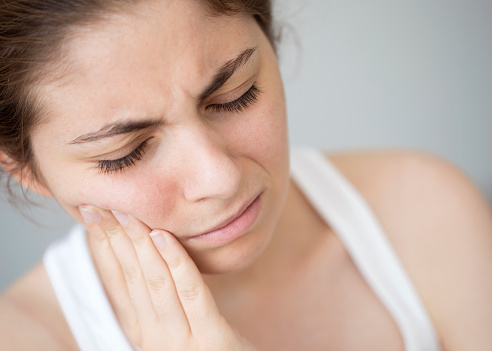 Phantom limb pain is a popular phenomenon in which people with amputated limbs complain about pain when the limb is no longer there. Similarly, many people report feeling pain in a tooth that is no longer in their mouth. This experience is called atypical odontalgia or phantom pain, and many patients complain about their pain spreading to other mouthparts overtime.

At East Village Dental Centre, Our doctors and our doctors have treated many patients with phantom tooth pain, and can thoroughly diagnose your symptoms (if any).


What is Atypical Odontalgia?

Atypical odontalgia (phantom pain) is constant, chronic tooth pain in a tooth extraction site or surrounding areas. It is different from regular tooth pain because most toothaches have an identifiable cause such as accident, poor dental hygiene, or disease.


Symptoms and Causes of Phantom Tooth Pain

Unlike regular tooth pain, phantom tooth pain has fewer symptoms. However, you can easily distinguish between both types during a meal as extreme food and drink temperatures don't affect phantom tooth pain. Secondly, you may also not feel phantom tooth pain when chewing or grinding. Moreover, the pain severity remains inconsistent most of the time.

The primary causes of phantom tooth pain are a root canal, extraction, or complex dental procedures. It is a neurological disorder in which the never endings send signals to the patient's mind telling it that it feels pain.

If you experience random tooth pain but not while enjoying a hot or cold beverage, we recommend visiting Our doctors and our doctors at East Village Dental Centre for a quick checkup.


Phantom Tooth Pain Treatment

Phantom tooth pain treatment usually involves medication. Since it is a neurological disorder, you can't stop the pain with surgery or a topical solution. In most cases, antidepressants and anticonvulsants help control phantom tooth pain. Non-medication treatments include acupuncture and nerve stimulation.

At East Village Dental Centre, Our doctors or our doctors can guide you regarding phantom tooth pain treatment and answer all your questions. To schedule an appointment with us, call us at 773-341-9325 today.