What to Expect if You Have Your Teeth Bonded?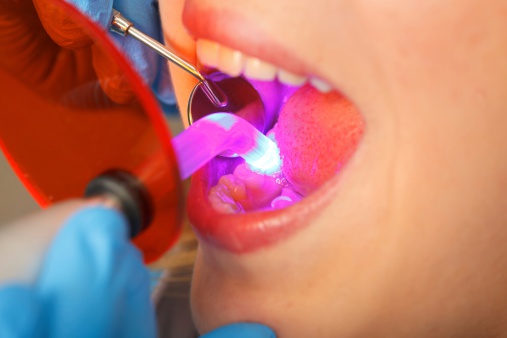 Having discolored, cracked, or chipped teeth isn't uncommon. It might be a result of a genetic anomaly or simply a sports accident. Irrespective of the reason, you deserve to be able to smile openly in public. The most cost-effective way to achieve this is by using our teeth bonding technique. While it is not as popular as crowns or veneers, it is just as effective. If you haven't heard about teeth bonding, our experts will guide you before beginning the procedure.


How Is Teeth Bonding Performed?

Teeth bonding is an inexpensive procedure compared to other dental treatments used to treat crooked or chipped teeth. It is also a method that doesn't involve repeated visits. In this procedure, we apply a composite resin to your broken tooth and bond the tooth to correct the damage.

At first, we use a color chart to figure out the correct composite resin shade. This is because it has to match the natural color of your teeth. We will then polish your damaged tooth before applying a bonding liquid. This will allow the teeth bonding solution to stick properly to your tooth. After we apply the correct composite resin, we will shape and mold your bond. Once the molding is complete, we use ultraviolet light to harden the composite. If needed, we might shape your tooth once the resin has set.


How Much Time Does the Bonding Procedure Take?

Teeth bonding is a quick process and doesn't need much time to complete. The entire procedure will be done within an hour, and there is no need to go under as well. However, you should note that you can't eat anything hard or sticky after completing the procedure since it can stain and damage your bond.

The above precautions don't negate the fact that this process is affordable and a breeze to get done especially if you don't prefer invasive procedures. If you are interested in teeth bonding, then contact us and book an appointment right away. With our help, you can smile with confidence again.