Dysgeusia: The Metallic Taste In Your Mouth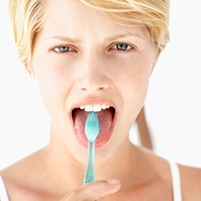 Dysgeusia refers to a metallic or distorted taste in the mouth and can be attributed to many causes. This can be temporary – if this is because of taking a certain medication, it usually stops when you discontinue the medication. However, sometimes, dysgeusia is more serious, and can be a symptom of another condition. The following are some of the reasons you may be experiencing dysgeusia.


Poor Oral Hygiene

Tooth decay, abscesses, periodontitis, and gingivitis can all contribute to dysgeusia. To prevent this, you should brush, floss and get a cleaning regularly, and make sure that any dental problems (such as infections) are treated.


Oral Thrush

This refers to a fungal infection that results in white lesions on the tongue and in the mouth. This often results in secondary burning mouth syndrome, which, in turn leads to dysgeusia. If you notice white lesions in your mouth, make an appointment immediately – at East Village Dental Centre, you can schedule an appointment with either Our doctors or our doctors.


Medication

Medication like antibiotics, antihistamines, anticholinergics, and acetylcholinesterase inhibitors can all result in a metallic taste in the mouth. Supplements like those for zinc and iron may also cause dysgeusia. Usually, this issue is resolved when you discontinue the medication causing it.


Dry Mouth

Dry mouth, also known as xerostomia, can also be blamed for an unpleasant, metallic taste in the mouth. Because dry mouth results in less salivation, bacteria can build up in the mouth and can lead to tooth decay and gum disease, which are common causes of dysgeusia.


Dental Infections

Certain dental infections can also result in this strange taste. Acute necrotizing ulcerative gingivitis (ANUG) is one such infection. Treating the infection results in the metallic taste subsiding.

If you have a metallic taste in your mouth and would like to get it checked out, call East Village Dental Centre at 773-341-9325 and make an appointment. Our doctors and our doctors can determine the problem and come up with a suitable treatment plan.