Tips for Easing Daily Jaw Pain Until We Can See You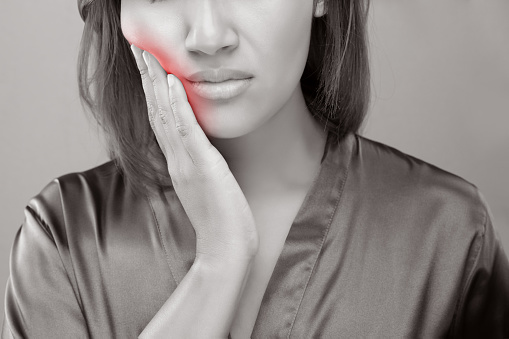 You have your appointment booked with us, but you also have jaw pain. We can help you ease your jaw pain until you can come into our office.


What to Avoid

The best way to temporarily ease jaw pain is to give your jaw a break. We have identified several categories of food you will want to avoid if you have jaw pain. If you are unable to avoid these foods, at the very least, we suggest you limit them as much as you can. We advise that you avoid chewy or sticky food. It takes a lot of chewing to get these foods into your stomach, and the more chewing, the more you will aggravate your jaw. Add crunchy food to that list.

Crunchy food may cause your jaw to tense up. You may have to open your mouth wider and bite down harder than normal, depending on the crunchy food you choose. Stay away from tough meat and any other difficult to eat foods. It you have to exercise your jaw, cut your food up into small bites so you do not have to open as wide or chew as long. Chew slowly. If you stay well hydrated, it may curb your hunger and you may not have to eat as much. Try blended smoothies, yogurt, and meal replacement shakes.


Time to Relax

Apply a warm compress to avoid stiffness or an ice pack to reduce swelling. Watch your favorite movie. Try to relax your jaw. Clear your schedule as much as you can before your appointment. We hope you can find relief as you choose to relax.

Come into our office with all your questions. We are here to help you. We look forward to guiding you out of your discomfort and getting you back on track again.