Should You Always Have a Dental Goal or Two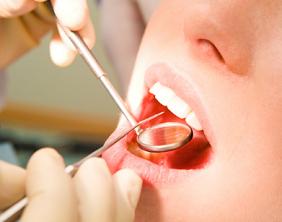 It is important for patients to think about what they want to get out of their relationship with their dental professional. Most people strive for good care, but it would be good to identify a goal or two that is important to your unique circumstance and stage of life.


Dental Goals For Patients

In our office, the overall goal of our patient care system is to model ethical behavior while providing excellent dental treatment. We strive to exceed the standard care of dentistry while respecting each patient and their specific needs.

Conversely, it is important for patients to set goals as well. Is it important to you that we clearly communicate your oral health care needs and treatment options? Is it important to you that we continually expand our knowledge and commitment to the dentistry profession? Lastly, is it important to you that we have a safe and clean environment for oral health care services?

If these dental goals resonate with you, take a minute and decide what your goals may be for our office and any dental practice you go to throughout your lifetime.

You may also want to think about financing options when you consider dental goals. Can you pay upfront and receive a discount? You will also want to know if they send appointment reminders or summaries of dental procedures you received while in their office.


Come to Our Office For a Dental Exam

Think about your dental goals; it will help you become proactive in communicating your needs with our friendly office staff and dental professionals. We would be happy to discuss with you our dental philosophy and answer any questions you have about our dental practice. We look forward to seeing you soon and helping you improve your oral health.