What Your Mouth Gets When You Eat a Wide Range of Produce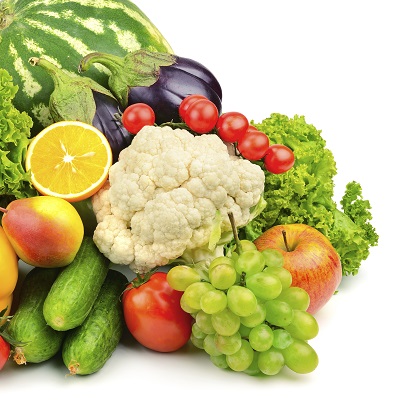 When you watch cooking channels it is always amazing how many different types of food they use. Inherently, we know that eating a wide range of produce is good for us. Sometimes it can be hard to incorporate many different types of produce into our meal plan. It is important to eat many types of produce to benefit our body, and also our mouth.


Sensory Enjoyment from Different Foods

If any of us listened to our parents growing up, we know the eating fruits and vegetables are especially important. I think our parents would also agree that the more fruits and vegetables we eat, the better we will feel. Often, if we feel better, our mouth is healthy too.

Fruits and vegetables offer the spectrum of nutrients and minerals that our body needs. Even many supplements contain ingredients that are found in fruits and vegetables. Incorporating these foods into our diet is a good idea.

In addition to the benefits of nutrient rich produce, they are enjoyable to eat. The crunch of a ripe apple, the smell of melon in the summer, and the taste of fresh berries heightens our senses. The sensory enjoyment from eating fruits and vegetables is maximized when we eat many kinds of produce.


Call Our Office

Eating good food is only one facet of good oral health. It is important to brush your teeth twice a day for two minutes. It is important to floss your teeth everyday as well. Prioritize your dental cleanings and checkups to make sure that tooth decay is not happening in your mouth. We want to help you to have the best oral hygiene possible and answer any questions you may have. Call our office to schedule your next appointment, we look forward to working with you.