Why Dental Checkups Are Essential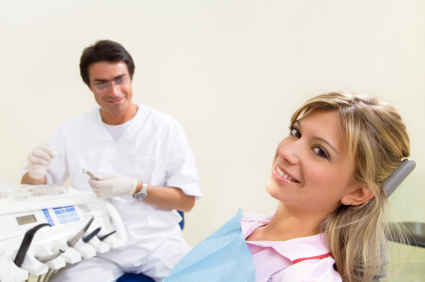 Dental checkups are essential for maintaining your oral health. This is true whether you have a regular dentist that you visit for cleanings and checkups or if you do not go to the dentist but still want to maintain good dental hygiene. The importance of going to the dentist cannot be overstated. Not only will it help keep your teeth healthy, but it can also protect other parts of your body from ailments such as heart disease and diabetes.


What Happens During A Dental Exam?

During a dental exam, the dentist will begin by looking at your teeth and checking for cavities or other problems that may need to be addressed. They will check if you have any gum disease as well as observe your enamel and tooth structure. You should also expect them to ask about your previous dental history. After that, they will check your jaw joints and the condition of other oral structures such as your tongue and throat.

The dentist may also take a peek inside of your mouth to look for any signs of oral cancer or lesions on the surface of the tongue, gums or lining of cheek tissue. If you have received x-rays in the past, they will review them to see if you need any new ones.


What Are The Benefits Of A Dental Checkup?

There are many benefits to having a dental checkup. For one, it is important from time to time for dentists to clean plaque off of our teeth to remove tartar buildup below the surface level where brushing cannot reach directly. This not only helps fight gingivitis but also helps you maintain better oral hygiene.

A dental checkup is also important for detecting problems with your teeth or gums that may need to be addressed immediately, such as tooth decay or gum disease, leading to other serious health conditions if left untreated. If there are issues, the dentist will help explain treatment options and work with you on scheduling any follow-ups required until they have been resolved. Dental cleaning appointments should happen twice a year. Still, it is always best to consult your dentist about the frequency of visits since some people require more frequent cleanings than others, depending on their overall oral health status. If you have any questions on dental checkups, reach out to us, and we'll be glad to assist in any way we can.