What is a Porcelain Crown and How Effective is It?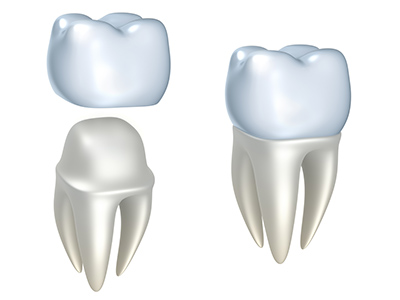 Missing or damaged teeth are quite a common problem in modern dentistry. Almost everyone will experience it at least a few times in their lifetime. Thankfully, they are generally easy to address and resolve with the use of dental crowns. If you are planning to get a dental crown installed, you might want to consider porcelain as the material for your dental restoration.


What is a Porcelain Crown?

Porcelain crowns, or dental crowns in general, are typically used to restore chipped, damaged, and worn-down teeth. They are specifically designed for placement on top of your teeth and solidly attach to other healthy teeth. It is important to note that other materials such as composite resin, gold, and silver are also used for creating dental crowns.

Moreover, the ideal material used for dental crowns varies from one case to another since a certain material may serve you better than the other. As an example, gold crowns are highly recommended if you have teeth-grinding problems. However, we highly recommend porcelain crowns if you tend to look for a more practical choice for your teeth. Apart from that, they offer a variety of benefits that you will not find from other materials.


The Benefits of Porcelain Crowns

If you want to preserve the natural look of your healthy teeth, we highly recommend porcelain-fused-to-metal crowns since they offer the most beautiful results. They are commonly created by carefully matching the shade of the material to the natural color of your teeth. Of course, you can also pick solid porcelain if you want a crown that will never change in color.

Another great thing to know about porcelain crowns is that they are more affordable than most types of materials. they are also reasonably durable. With the right dental care and proper oral hygiene, they can last for more than a decade. If you are considering porcelain crowns, make sure to contact our office today to know if they are the best choice for your dental restoration.