Ways To Stop Grinding Your Teeth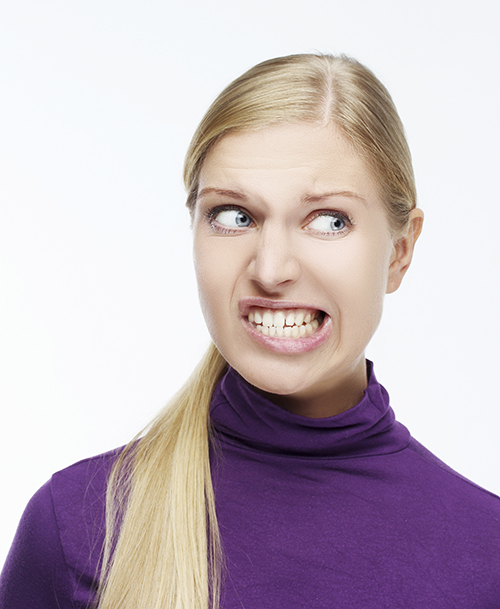 Teeth Grinding can have poor consequences for your oral health. Its natural to clench your teeth, but constant grinding over a period of time can cause damage and cause symptoms that affect you throughout each day. Most people grind their teeth at night while they are sleeping and don't even realize it. Teeth grinding is also known as bruxism and its symptoms include a sore jaw and headaches.


How To Stop Grinding Your Teeth

There are several things you can do to stop nighttime and daytime tooth grinding. One thing you can do is get a mouth guard to use at nighttime. Our dentist can assist with getting you a mouth guard customized for your mouth. A custom-made mouth guard will be more comfortable than one that you buy at the store. If you don't exercise, adding a few sessions to your routine can help relieve stress with causes bruxism. All that tension in your jaw needs to be relieved before going to sleep at night, so it may be helpful to try drinking a caffeine free, herbal tea, using a heating pad on your jaw, or taking a warm bath before bed to relax your jaw muscles. If you feel your jaw clenching up during the day when you are stressed, relax your face, and massage your jaws. Rubbing your jaws will help relieve that tension that has built up.

Practice mindfulness several times during the day to let go of your anxiety and help you relax. You could be grinding your teeth throughout the day and not even realize it at the time. Being mindful will allow you to notice certain situations or times during the day when you grind your teeth the mouth. By recognizing it occurring, you can stop it. If you chew gum all day, you should stop because doing these repetitive motions with your jaw keep your jaw clenched. On days when your teeth grinding is at its worst, you should not eat popcorn, taffy, and steak. These types of foods require excessive chewing and can wear your jaw our further.