Why a Regular Dental Check-up is Important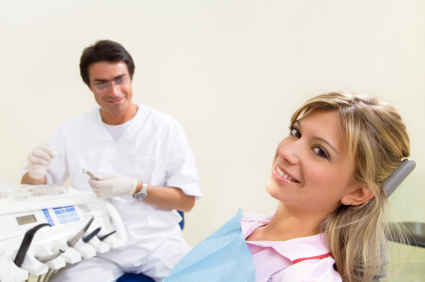 There's no doubt that a dental checkup is a good thing. However, scheduling regular appointments is even better. Regular checkups prevent several dental complications that may require invasive treatment. This is why patients are advised to schedule regular appointments with a dental practitioner. Although visiting the dentist is not in the cards for most people, an untreated dental complication can have dire consequences on your oral health. Here are some of the reasons why you should make it to your next dental appointment.


Prevent Plaque, Tartar, Cavities and Tooth Decay

While flossing can get rid of particles hidden in most areas of your teeth, it doesn't guarantee the well-being of your oral cavity. Some places are difficult to reach, like the back molars, even with a well-maintained toothbrush. The dentist will conduct a comprehensive assessment during a dental checkup to detect any underlying condition. If cavities are detected, the dentist will put the patient on a fluoride treatment or dental fillings, depending on the severity of the damage. Once this is done, a professional tooth cleaning is done to protect your gums from bacteria.


Keep Gum Disease at Bay

Gum disease doesn't have symptoms in the initial stages, and that's why visiting a dental expert can help get ahead of the condition. A professional dental checkup can detect the mild signs and symptoms of gum disease, including swelling, deep gum pockets, and receding gums. These are some of the symptoms that dentists can detect and recommend adjusting your oral habits and maintenance.

Patients should regularly schedule dental checkups for the improvement of their oral health. As the dentist checks your teeth and gums, it also allows them to check for signs of oral cancer. Most chronic dental conditions usually go undetected until the symptoms become more pronounced.