Ways to fight dental caries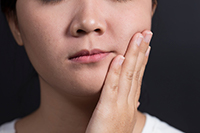 Dental caries are also known as cavities and are holes that are found in teeth after acid breaks down the teeth hard surface. Tooth decay starts at the surface of the tooth which is called enamel. To avoid cavities, you need to observe oral hygiene and ensure that you floss and brush your teeth at least twice a day. To prevent the formation of cavities there are things that you need to observe at all times and you will have a healthy mouth. Our dental team will assist you on how you will fight cavities.


Brushing and Flossing

Brushing and flossing are important for the teeth, you will need to brush at least twice a day. It helps in cleaning the food particles that are left in the mouth. When you do not clean the teeth regularly plaque will form and deposit in between the teeth building up of plaque will lead to tooth decay and cavities. The dentist recommends that you brush and floss at least twice daily. This will help in ensuring that food particles left in the mouth are washed away and you will be free from plaque.


Diet

You need to observe what you eat to stay away from cavities. Cavities are enhanced by the foods we eat so you need to avoid acidic foods. The acid is a major destroyer of the enamel and so you need to observe the food you intake. Sugary foods are also not good for the teeth and so ensure that you keep away from sugars to have a healthy mouth. Drinking plenty of water is important for the teeth, therefore, you need to intake it in large quantities. Our dental team will ensure that you have healthy teeth by helping you fight dental caries.