How To Take Care Of Your Child's Teeth?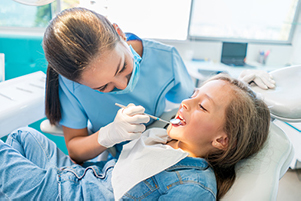 Baby teeth are very important. They are your child's first teeth. They usually make space for permanent teeth later. Dental professionals have argued that taking care of the child's teeth affects the growth of the adult teeth. Protecting the teeth from cavities is important for the kid's oral health. We advise taking the baby's teeth to clean the teeth regularly. Some of the problems that may arise will be discussed below.


Tooth Decay

Cavities may arise when the child isn't getting proper oral care. Cavities may lead to effects that include pain in your child's mouth, and the child will be unable to eat or chew. It may affect their esteem due to how the teeth look more effects that follow into the adult teeth. Tooth decay can be prevented by taking care of the child's oral hygiene.


Prevention

Taking the initiative to clean the child's mouth is important. Even before the teeth have come out, wipe the gums with a soft cloth to remove the bacteria from their teeth. When the first tooth is out, use fluoride toothpaste to brush the teeth, it should be as little as a grain of rice. This will ensure his mouth is clean. When they grow the second tooth, you can start flossing the teeth. It is highly recommended to visit the dentist. They will be able to do checkups even when the kid is seated on the lap. This is to prevent unchecked conditions from escalating. Fluoride is a very important mineral for teeth. It helps in strengthening the teeth. Most children get fluoride from tap water. It is required to use fluoride toothpaste.

As the child grows, teach them to brush their teeth twice a day. Allow them to choose the toothbrush and toothpaste. They will choose their best Color. Avoid leaving them with gurgling water because they may swallow. Show them how to clean their teeth using the water. A healthy meal is important with low-sugar foods. Please make an appointment with our dental team for oral checkups of your kid.