The Different Types of Crowns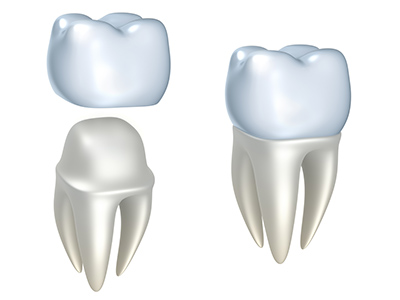 Out of various materials, crowns are created, each with its advantages. Examples of standard dental crowns are shown below.


Porcelain

There is no better material than porcelain crows for replicating the appearance of natural teeth. If the problematic tooth is located closer to the front of the mouth, they are a common choice for patients who want to maintain their natural appearance.


Steel Made of Stainless Material

They are usually used to keep the tooth safe while the permanent crown is being built. It is ideal for preventing bacteria and decay from accessing the treatment site while you wait for your permanent crown. Stainless steel crowns are uncommon as a long-term restorative material.


Crowns Made of Gold

Gold crowns are becoming less prevalent due to the emergence of porcelain and titanium crowns. It is common for them to replace the back molars.


Crowns Made of Titanium

It is well known that titanium crowns are highly durable and resistant to deterioration. Long-lasting, but also pricey, they are the most durable alternative.

In terms of durability, metal crowns are the strongest since they can survive chewing and biting and resist deterioration. Metal crowns (including gold) are more expensive than the others, even though they are arguably the most vital option.


Hybrids of Porcelain and Metal

Regarding dental crowns, titanium and porcelain can be combined to create a hybrid crown that is both strong and beautiful. They are commonly utilized for front and back teeth to improve their longevity and appearance.


Crowns Made of Resin

These crowns are the least expensive option, but their use is diminishing as porcelain and titanium crowns take over. You may get any of your dental concerns addressed by contacting us. Let us know if you have any questions or concerns, and we will be pleased to help.