Five Signs of Gum Diseases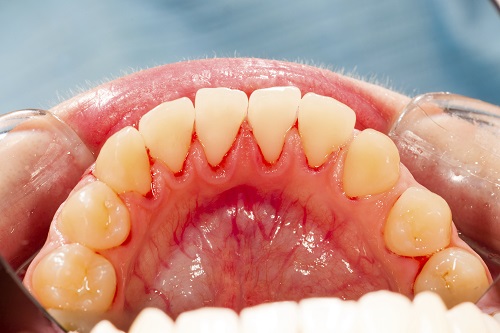 Gum disease is one of the most common dental problems. This is a condition that can be deadly, leading to the loss of all teeth. However, it is a condition that can be controlled if discovered early. It is, therefore, necessary for you to be watchful for any signs of gum disease. Some of the signs of this condition are:


Bleeding Gums

Those who suffer from gum disease are more likely to experience bleeding gums. If you constantly see blood on your brush or when brushing your teeth, it is necessary to see a dentist. Do not wait too long since the condition may advance to undesired levels.


Red and Swollen Gums

If your gums are regularly affected by swelling, chances are that you are suffering from gum disease. The other sign to look at is redness on the swollen gums. Healthy gums should be pink in color and not look swollen. It is important to see a dentist if your gums constantly swell.


Receding Gums

The most obvious sign of gum disease is receding gums. Although the other symptoms may indicate gum disease, the most alarming symptom should be receding gums. When you start to see the mass on your gums thining out, reach out to a dentist.


Frequent Bad Breath

There are many causes of bad breath and one of them is gum disease. You should not be worried if you experience bad breath once in a while. However, if this situation becomes regular, make sure you see a dentist. Many dental issues may also be responsible for bad breath.


Loose Teeth

Weakening teeth should be a red fag for those who are on the lookout for gum disease symptoms. If you are past the age of shading milk teeth, the only other reason why your teeth may be loose is gum disease.