Advantages of Sedation Dentistry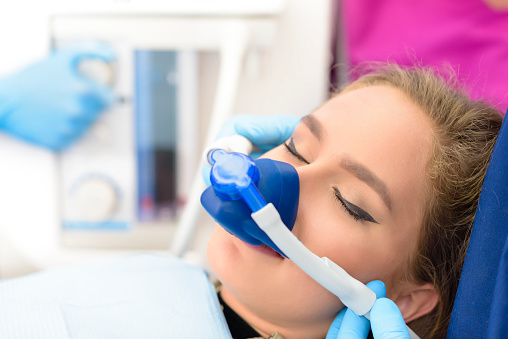 Sedation dentistry is one of the technological advancements that gained momentum in medicine. It has been known to help patients keep calm and allow the dentist to perform their procedures in peace. Dentists may use an oral sedative or nitrous oxide as a sedative. We will discuss the advantages of sedation dentistry in-depth and lay out the necessary recommendations.


Sedation Dentistry

Ideally, it's the use of sedatives like an aesthetic or nitrous oxide to reduce a patient's discomfort during the medical procedure. The procedures range from cleanings to more invasive ones like tooth uprooting. The sedative applied depends on the intensity of the procedure. There are different types of sedation, including nitrous oxide and oral sedation. Nitrous oxide, commonly referred to as laughing gas, is administered by nasal masks. The amount administered is regulated by the dentist. Oral sedation is administered through a pill that is orally taken. It's a form of conscious sedation where the dentist can communicate with the patient.


Benefits

Sedation dentistry is used in many clinics and hospitals to relieve anxiety in patients. In modern society, more patients have been relieved of the prevailing fear of visiting the dentist due to the application of sedation dentistry. Furthermore, the patients can relax while the dentist does the surgery easily. The relaxation of muscles reduces the chances of gagging; hence the treatment is done smoothly and quickly. The sedatives reduce the uncomfortable and fidgeting occasions during the procedure, which ultimately minimizes the number of disruptions the dentist has to go through. The sedation provides a pain-free experience, especially with some extreme invasive procedures that integrate sharp tools.


Offering care

The introduction of sedation dentistry has fueled many to seek medical operations. It has also provided a convenient working environment for dentists. We practice sedation dentistry for our procedures. Contact us now and book your appointment with our professional dentists.