Cigarettes and Your Teeth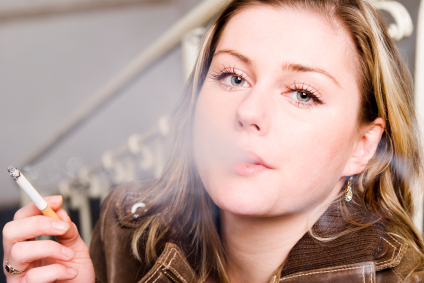 Smoking cigarettes is harmful to our health and has been related to many occurrences of dental health issues in many people. Additionally, the most damaging effects of smoking cigarettes on the teeth include


Development of Periodontitis

Most smokers are more likely to suffer from periodontitis, an infectious disease that affects the teeth by causing damage to the supporting tissues and can lead to severe tooth loss. However, quitting smoking reduces the progression of these issues.


Formation of Bacterial Plaque

Regular smokers are more prone to have a massive composition of bacterial plaque that causes a buildup of infections that affect the teeth. Due to the disturbance of the bacterial organisms in the mouth and the poor blood supply to the gums due to smoking, the teeth are exposed to attack by plaque, which may cause tooth erosion or other oral infections.


Development of Gum Disease

Prolonged exposure to smoking cigarettes causes a decrease in the blood supply flow to the gums, thus reducing the ability of the teeth to fight infectious elements, causing gum diseases and mouth wounds.

In addition, decreased defense against infections complicates the healing of the gums and teeth due to the disorders produced by the wounds.


Formation of Deep Cavities

Saliva in the mouth maintains and balances the mouth's PH, which acts as a defense against infections. Regular smoking decreases saliva production in the mouth, causing the teeth to remain unprotected and prone to developing deep cavities.


Changes in the Teeth Palate

Cigarette smoke is always trapped in the mouth; hence the harmful products of its release irritate the teeth and palate. Eventually, a whitish substance with red dots forms on the teeth' surface that is hard to eliminate with time.

In conclusion, cigarettes are harmful to the teeth and also oral health. Therefore, quitting smoking these products can reduce the occurrences of these dental issues, allowing the person to have quality dental health.