I Can't Afford An Implant Right Now, What Are My Options?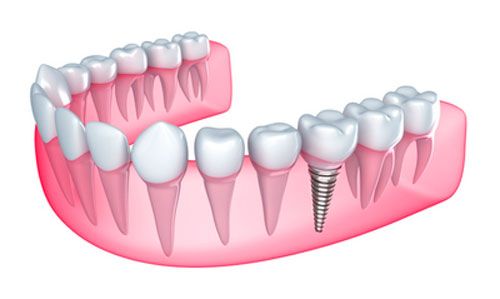 Once you lose teeth, seeking replacement is crucial. You don't want to leave the spaces where the missing teeth previously were, remain. The spaces can become breeding grounds for bacteria and plaque formation that could begin wreaking havoc on your teeth and gums. Additionally, losing teeth causes the jawbone to erode or shrink because it does not receive stimulation from chewing. When chewing, it is the force from the teeth that stimulates the jawbone to continue growing. If that force isn't present, the bone shrinks.


Rebuilding Bone Height

When receiving dental implant restorations, you should have enough bone height. It is very difficult to restore bone height once it has been lost from resorption. As such, bone grafts are done to help maintain the height. If a patient says that they cannot afford dental implants at the moment, the option they have is a bone graft. Performing a bone graft can allow the patient to maintain the bone until they are ready for an implant. They are able to wait until their insurance roll over or after they have dealt with the issue that is preventing them from getting the implants.


Waiting too Long after Bone Grafting

If you go ahead to receive a bone graft procedure and you wait for five years or so, there are chances that the bone will dissolve. Therefore, even a bone graft, does not guarantee that bone resorption will not occur in the long term. As such, you have to get the implants much earlier before the bone deteriorates. If you have maxed out your insurance for the year, it is possible to wait until the insurance starts over. That's around January of the next year. To find out how you can go about maintaining bone structure and mass after the loss of teeth, visit us at our office. We can examine your case and provide a reliable solution to your case.