What Are the Symptoms of Oral Cancer?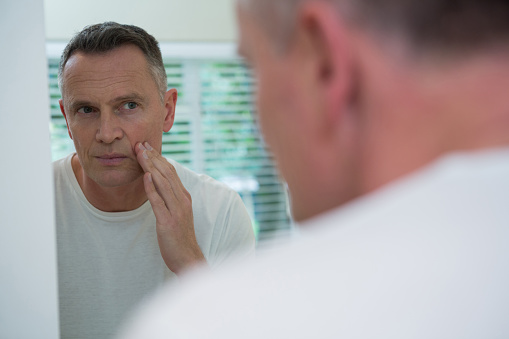 Mouth cancer refers to a cancerous growth that develops anywhere in the mouth. Mouth cancer can develop in the; gums, lips, tongue, the floor of the mouth, and the lining of the cheeks.

This type of cancer is also referred to as oral cavity cancer. Oral cancer is classified in a group dubbed head and neck cancers as they are often treated by medical specialists in the same way. So, what are some of the symptoms of oral cancer?


Symptoms

Some of the signs of oral cancer to look out for include; teeth becoming loose, mouth cavity, ear pain, and a sore in the mouth or lip that does not heal.

Others will experience pain while swallowing and an abnormal growth inside their mouth cavity. Mouth cancer begins to develop when cells that are located on the lips mutate, causing a change in their DNA profile.

The DNA contained in cells is what gives the cells instructions on what they should do. The mutations in the cell force the cells to continue growing, even when the healthy cells are naturally dying off. When these abnormal cells accumulate over time, they can develop into a tumor.

If left untreated, the abnormal cells may migrate into the inner part of the mouth and to other body parts such as the neck or head. Oral cancer typically begins in the thin cells that can be found on the lips and the lining of your mouth.

While doctors cannot paint a clear picture as to what causes the mutations in the cells to cause oral cancer, they have identified numerous risk factors that may increase your risk of disease. These risk factors include tobacco use, heavy intake of alcohol, a form of STI called human papillomavirus, and a compromised immune system.

It is important that you make an appointment with our team of dentists if you present some of these symptoms, especially if they persist for more than two weeks for a comprehensive inspection.