I Received Dental Veneers, Can I Get Them Reversed Or Removed Later On?
Posted on 10/24/2022 by East Village Dental Centre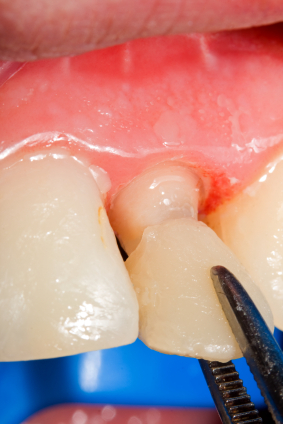 While veneers are not permanent, they aren't also irreversible. Before you choose to receive veneers, you should discuss the procedure and the expectations thereafter. You may find that some veneers are removable, and others are reversible. But the most important thing to understand is that the procedure for placing veneers requires filing down some enamel though to a smaller scale. Reversible and removable are often two different things.


Can Remove Your Veneers?

It is possible to remove veneers after some years, but you are advised that you avoid removing them if they are still of high quality and securely fitted to the tooth. However, if they deteriorate or get damaged, that is when you should consider removing them. Again, even when you remove them, you cannot leave the tooth uncovered. Therefore, in most cases, you have to get a replacement.


The Condition of the Teeth After Removing Veneers

If your veneers must come out, it does not mean that the original condition of the tooth is restored. Remineralization simply doesn't occur once a dentist files down the tooth at the time of preparing it for veneer placement. As such, even after removing the veneers, you have the tooth exposed to elements like acids, plaque biofilm, bacteria, food leftovers, and tartar.

Therefore, technically, veneers are removable, but they aren't reversible. You cannot simply decide that you will remove veneers and let your tooth remain so. There has to be an alternative, which in most cases, is having a replacement in order to cover the prepped or exposed tooth.

Don't just leave every decision about veneers to the dentist. Try to challenge them with questions about the expectations from these restorations. After all, it is your mouth, and if anything wrong happens, you are the one who suffers most. Talk to us about veneers.