Diet and Dental Health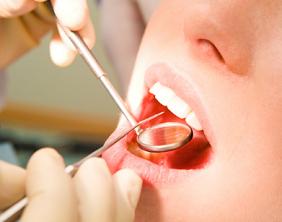 Diet plays a vital role in the dental health of an individual. What you eat relates to the overall health of your teeth. Balanced diets supply the body with nutrients that maintain the functioning of the body's systems.

However, consuming foods low in the number of nutrients the body needs can cause dental issues such as oral infections. Poor diet is associated with the development of tooth loss and cavities and allows the development and progress of gum diseases.


Poor and Dental Health

A good diet rich in nutritious components is critical in preventing tooth decay. The eating habits of adults affect how dental health deteriorates quickly. When bacteria come into contact with the food, they produce acid, which attacks the teeth.

Consumption of foods rich in sugars or acids affects the teeth by causing erosion or making the teeth susceptible to attack by harmful organisms. The foods allow the accumulation of tartar, which eventually causes the development of plaque acids that affect the tooth enamel.

When the enamel continues to break, it allows cavity formation, which may worsen oral health. Abrasive foods stick in between the teeth and the gums, allowing bacterial buildup, which, if it remains, causes infection and increases the development of gum disease.


Foods to Avoid to maintain Quality Dental Health

It is necessary to avoid foods with excessive sugars to prevent tooth decay. However, it may need to be clarified since almost all foods contain sugars; thus, choose foods and drinks with no added sugar ingredients.

Foods such as candy, cakes soft drinks have added and processed sugars; thus, you should avoid them. Moreover, regularly consume whole foods like fresh fruits, vegetables, whole grains, and cereals to maintain quality dental health. Check out our dietary guidelines on healthy teeth for a better diet and food selection for your dental health.