Meet Dr. Ben McWilliams, DDS

Chicago, IL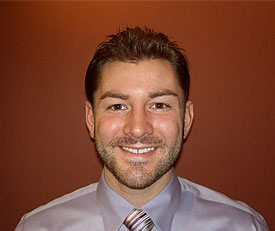 Dr. McWilliams

Dr. McWilliams knew at an early age that he wanted to pursue a career in dentistry. He is one of only six to graduate from the University of Detroit Mercy's prestigious six-year dental program in 2005.

While earning both his bachelor and doctorate degrees at the University of Detroit Mercy, he participated in a periodontal fellowship before graduating with honors. He distinguished himself as a dentist of exceptional talent and skill in Waterford, Michigan before joining the East Village Dental Centre in 2007.

He remains up-to-date on the latest and most advanced techniques in the field of dentistry by taking continuing education courses regularly. Dr. McWilliams is a member of the American Dental Association, Illinois State Dental Society, Chicago Dental Society and Academy of General Dentistry.

Dr. McWilliams complements the office with his enthusiasm for dentistry and is known for his calm and comforting demeanor that quickly puts his patients at ease.