Porcelain Crowns Chicago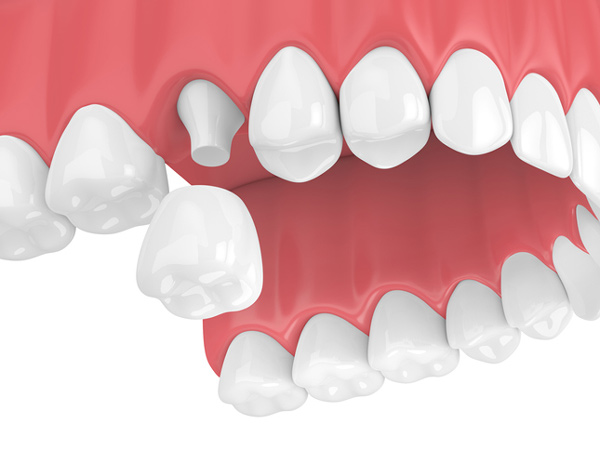 Also referred to as dental crowns, porcelain crowns are one of the most efficient oral appliances you can use. They can enhance your appearance by giving you a dazzling, bright smile.

Our experts at East Village Dental Centre will fit durable porcelain crowns and help you achieve a perfect smile. If you have any concerns regarding these appliances, our team is here to help answer any questions you may have about porcelain crowns.


What is a Porcelain Crown?

Porcelain crowns are an efficient alternative for people with damaged teeth. Also referred to as porcelain teeth or ceramic crowns, these oral appliances help you achieve a perfect smile by replacing damaged teeth. They are custom-made crowns or caps that are bonded to a damaged tooth to restore its original strength, size, or function.

Porcelain crowns are considered the best option for strengthening and protecting teeth that cannot be repaired with dental fillings. Their design makes them an excellent alternative to other dental treatments.

Generally, porcelain crowns are crafted using porcelain that looks exactly like your tooth. This makes them blend in with the rest of your teeth and makes your smile more natural. They will strengthen damaged teeth and make your smile more appealing.

Our experienced Chicago dental team will apply porcelain crowns with minimal tooth preparation. This means that most of the affected tooth will remain underneath the cap. We ensure that porcelain crowns are applied in the right manner to improve the strength, durability, and appearance of your teeth. We will confirm that everything is in the right place before discharging you from our offices.


How Long Do Porcelain Crowns Last?

Porcelain crowns are one of the most durable dental treatments. While these appliances are strong enough to last for many years, you must take good care of them to ensure they fulfill their potential. You can achieve this by having our experts examine them regularly and repair them if they are damaged or chipped.

We can repair small chips in porcelain crowns with composite resin. This is done without having to replace the entire porcelain crowns. However, larger chips or significant damage might require a complete replacement of your porcelain crown. The key to preventing this from happening is taking good care of them at all times. Remember that porcelain crowns can fall off or become loose if the cement is washed off its base.

If you notice that your porcelain crown is getting loose, visit our offices right away. A loose porcelain crown might not only fall off but also increase the risk of tooth decay and other oral conditions. We will administer the right treatment to get your porcelain crowns back in position and prevent them from getting loose in the future. If the porcelain crown falls off, use a dental adhesive to temporarily reattach it before coming to our offices.


How Long Does it Take to Get a Porcelain Crown?

From start to finish, the process of getting a porcelain crown takes about two weeks. Porcelain crowns designed to last many years need some time to get fully installed. The process starts with us taking a model of your permanent tooth to our dental lab for processing.

While we wait for the porcelain crown to be processed, we will fit you with a temporary crown to use in the meantime. This ensures that you speak and chew with ease.

Once the permanent porcelain crown is ready, we will invite you for a second visit. This time, we will place the crown in your mouth. We will do a final check to ensure the porcelain crown fits perfectly before proceeding with the process. In case of any adjustments or fine-tuning, we will do them before placing the crown.

Lastly, we carefully attach the porcelain crown to your tooth to mark the end of the process. From here, it is up to you to ensure that the porcelain crown is in excellent condition by taking good care of it. Do so by brushing regularly and visiting our offices for checkups.


How Strong Are Porcelain Crowns?

Porcelain crowns are arguably the strongest dental treatment available. Apparently, most people fail to realize that porcelain crowns are almost as strong as their natural teeth enamel. In fact, if you take good care of your porcelain crowns, they can last for several decades.

Compared to other metal treatment options, porcelain crowns have numerous advantages that make them highly reliable. Perhaps, the reason many people think porcelain crowns are fragile is the fact that most of its materials are crafted from porcelain, which is breakable. Contrary to that belief, porcelain crowns are strong.

What matters is that you take good care of them. Do so by brushing your teeth, flossing, and having our experts perform professional teeth cleaning. This goes a long way in keeping your teeth healthy.


Can You Whiten Porcelain Crowns?

You cannot whiten porcelain crowns. This is because porcelain crowns are made from a non-porous material that is resistant to dental stains and teeth whitening. Therefore, if you have a porcelain crown fitted to one of your teeth, we advise against getting them whitened.

You should try to keep your teeth alongside the porcelain crown as white as possible by practicing good oral hygiene. Brush and floss regularly to prevent stains. If your porcelain crown has permanent stains, it is better to have it replaced than whitened.

Visit our dental offices for regular checkups to examine the progress of your porcelain crowns. We can detect stains in time and fix them before they become problematic.


Are Porcelain Crowns Safe?

Porcelain crowns are safe to use. This is because all of the materials used to make these crowns are not toxic and will not affect your oral health in any way. If anything, porcelain crowns will help enhance your oral health by preventing cavities and tooth decay. They also help improve your smile.


Schedule an Appointment for Porcelain Crowns Today!

Porcelain crowns are a reliable option for those with damaged teeth. If you have a cracked or chipped tooth, our Chicago dental experts at East Village Dental Centre will help you fix the problem by applying porcelain crowns.

Call us today at 773-341-9325 to make your Chicago dentist appointment today!