Post Root Canal Treatment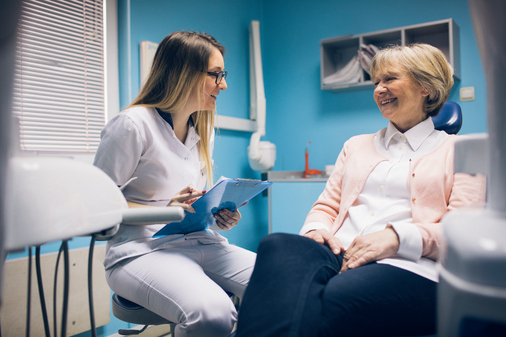 It's perfectly normal to feel some discomfort after you undergo a root canal in Noble Square, Wicker Park or Chicago, IL. This is primarily due to the bone around the tooth being irritated by the procedure. This can range from mild discomfort in the immediate area to some episodes of more severe pain. Most patients experience a peak in this discomfort around 48 to 72 hours after the procedure before it begins to subside. It's best to avoid chewing in the treated area until this discomfort is gone.

If you experience a sensation of throbbing in the area, elevate your head. This can be done with extra pillows when you lie down. Avoiding any strenuous activity can also help.

In some cases, we may leave your tooth open to allow the infection to drain. If this occurs, be sure you place cotton onto the tooth as prescribed. Don't leave the cotton in place between meals.

Swelling in the gums is normal after a root canal. As part of your post root canal care, rinse your mouth every hour or two using a mixture of a teaspoon of salt in an eight ounce glass of warm water.

Your face may also experience some swelling. If this occurs, use an ice pack for about 20 minutes at a time, leaving at least 20 minutes in between applications.

We may prescribe an antibiotic as part of your post root canal care. Be sure to take all of the medication as prescribed. However, if you experience any side effects like a rash, difficulty breathing or gastric issues, stop taking the medication and call us right away.

We may also prescribe medication for your pain, which should be taken as directed. Keep in mind narcotics, such as Percodan, Codeine, Demerol and Vicodin can cause drowsiness. Use extra caution when driving or operating dangerous machinery.