What Types of Dental Implants are There?

Chicago, IL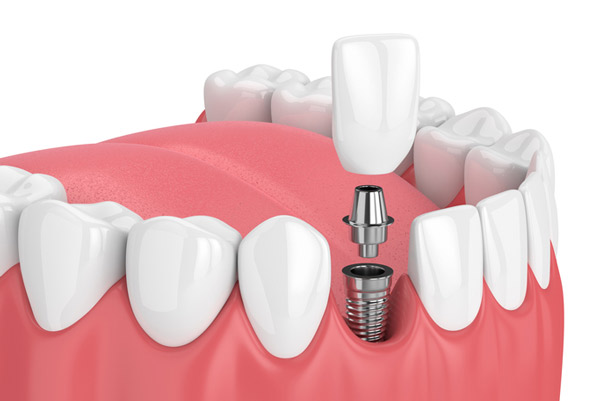 Types of Dental Implants

Taking care of your oral health is an important step in ensuring your overall health is also taken care of. Many people rely on dental implants in Chicago as a way to improve the functionality and aesthetic of their smile. Dental implants look and feel just like your natural teeth and through a titanium base, they are secured to your jawbone. Then, the abutment and the prosthesis are attached to the fixture for a seamless addition to your smile.

At East Village Dental Centre, we offer dental implants in Chicago that are ideal for four different scenarios.


Single-Tooth Dental Implants

Missing, chipped, cracked, rotting or decaying teeth are often remedied by single-tooth dental implants. Single-tooth implants are often times preferable over fixed bridge, as they don't require other teeth in order to be successful. If you have experienced a traumatic blow to the mouth or you've experienced an unsuccessful root canal, single-tooth implants are ideal.


Multiple Teeth Dental Implants

If you need multiple teeth replaced, dental implants in Chicago are still a viable option for you. The teeth that need implants may either be next to one another or spread out throughout your mouth.


Full Arch of Implants

With age comes the possibility to lose your teeth. If you find yourself in this situation, you can opt for a full arch of implants to restore your smile. Fixed bridges anchored to dental implants is a permanent solution to either your upper or lower rows of teeth. Unlike dentures, a full arch of implants eliminates the worry of your teeth becoming loose or falling out. It will also help prevent your jaw bone from deteriorating which may be the case if you have dentures.


All-on-4 Dental Implants

Another facet of dental implants in Chicago is All-on-4® treatment. Of the patients who have received this treatment, 98 percent would recommend this treatment to others. This treatment includes a full-arch of fixed implant bridges that are based only on four implants.

Dental implants in Chicago should be placed by experienced professionals, which is exactly what you can expect when you visit East Village Dental Centre. If you're interested in our services, you'll first need a dental or radiographic examination and health history to ensure you are a good fit for implants. Schedule an appointment by calling 773-341-9325 today!