What To Do In A Dental Emergency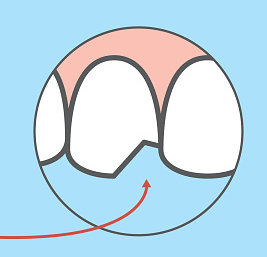 Unfortunately, dental emergencies happen, and when they do you want to be fully prepared. Most dental emergencies are nowhere near the severity level of a medical emergency, but they still need to be taken care of properly. At East Village Dental Centre, your emergency dentist in Chicago's top priority is to relieve your dental pain as quickly as possible.


Initial Step

When a dental emergency happens to you, it can be scary. The first thing you have to do is stay calm and evaluate the situation. Did you crack your tooth, did it fall out, is your face swollen? After you figure out exactly what happened it is time to take the next step.


Crack or Chip

Depending on the severity of the crack or chip, you may need a filling, implant or crown to fix it. A crack or chip is only an emergency if it causes severe pain. If you aren't in pain, you have time and can wait until the next available appointment to see your dentist. You should rinse your mouth with warm water and put a cold compress on the area to help reduce swelling. Sensitivity should go away within a few hours and you should plan to see a dentist in the next few days. If the crack is causing severe pain or if the tooth broke, you should see an emergency dentist in Chicago right away.


Knockout

If a permanent tooth gets knocked out and appears salvageable, locate the tooth and rinse it gently in cold water. Do not scrub or remove any tissue pieces from the tooth. Pick it up by the crown to ensure that you are not causing damage to the tooth. Your dentist at East Village Dental Centre recommends placing the tooth back into the socket and holding it in place. If this does not seem possible, place the tooth in a clean holder with milk and go see your emergency dentist in Chicago right away. There is a chance that the tooth can be saved if you seek treatment immediately.


Prevention

While dental emergencies cannot always be prevented, there are a few suggestions that your friends at East Village Dental Centre recommend. Wear a mouthguard during sporting activities and make sure that your family and friends do the same. Wear a seatbelt when driving or riding in a car, childproof your home to help prevent falls and other injuries and make sure to schedule regular dental visits for everyone in your family.

If you find yourself in an emergency situation and need dental care right away, contact East Village Dental Centre.