What Is A Panoramic Dental X-Ray?

Chicago, IL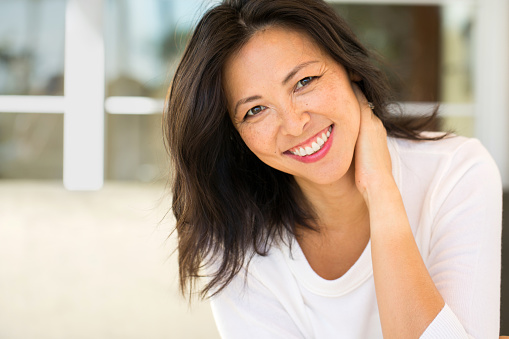 Panoramic dental x-rays are used by dentists and orthodontists to capture images of the entire mouth in one shot. Many times panoramic x-rays are used by dental professionals prior to a client getting braces, dentures, tooth extractions, or dental implants. The image resulting from the panoramic x-ray gives the dentist the ability to stage a plan for your smile and also better understand the anatomy of your unique set of pearly whites. East Village Dental Centre's cosmetic dentists by Wicker Park use these x-rays to detect potential concerns and make sure you get the smile you've always wanted.


Why Do I Need A Panoramic Dental X-Ray?

Panoramic dental x-rays can be used for a multitude of different dental practices and are also used almost daily by oral surgeons. Our experienced cosmetic dentists near Wicker Park commonly use panoramic x-rays to evaluate patients' oral structures. Knowing your oral bone structure before treatment is important for dentists, orthodontists, and oral surgeons to perform procedures and cosmetic fixes properly.


Are Panoramic Dental X-Rays Necessary?

Regular dental x-rays can help dentists properly plan a treatment that works for you. These panoramic x-rays are quick, contain little radiation and greatly benefit the dental professionals treating you. Panoramic x-rays are also important before oral surgeries, such as a wisdom tooth extraction, since they allow the oral surgeon to plan properly before an operation.


How Much Radiation Is Used?

Radiation is often a concern for medical patients receiving any type of x-ray. Panoramic x-rays sometimes spark more unease of radiation use, particularly because it occurs around the head. Fortunately, panoramic dental x-rays use very little radiation to capture the perfect image of your oral bone structure. There is little need to be overly concerned about radiation effects.


How Long Does A Panoramic Dental X-Ray Take?

Panoramic dental x-rays from start to finish take at most 60 seconds per image. The process of a panoramic x-ray includes:

| | |
| --- | --- |
| • | A shield is placed over you body for protection. |
| • | You bite down on a small plastic bit in the center of the machine while the dentist adjusts the camera. |
| • | The dentist informs you to hold still as images are taken of your mouth. |
| • | The outer x-ray apparatus circulates around your head and captures a panoramic image of your teeth and jaw. |
How Often Do I Need A Panoramic Dental X-Ray?

The regularity of panoramic dental x-rays depends on your unique dental plan and history. Some individuals need panoramic x-rays more often than others. For instance, patients with dental concerns that are being monitored, such as gum disease, will receive these x-rays more often. On the other hand, those who come for braces at our cosmetic dentists near Wicker Park will most likely need less frequent x-rays.


Schedule an Appointment

Please do not hesitate to schedule an appointment at our nearby Chicago dental clinic. To learn more, give us East Village Dental Centre a call at 773-341-9325.